Children's Village of Ottawa-Carleton Resource Centre
333 Churchill Ave North
Ottawa, K1Z 5B8
Phone: 613-725-2040 ext. 170
Fax: 613-725-9516
Village Playgroup
Playgroup is open on a drop-in basis to parents and caregivers caring for children from birth to 5 years of age.
Our child-focused centre invites providers and parents to bring in their preschoolers, toddlers and babies to the "drop-in" play group for:
Crafts, games, painting, songs and free play
Special holiday activities
Healthy snacks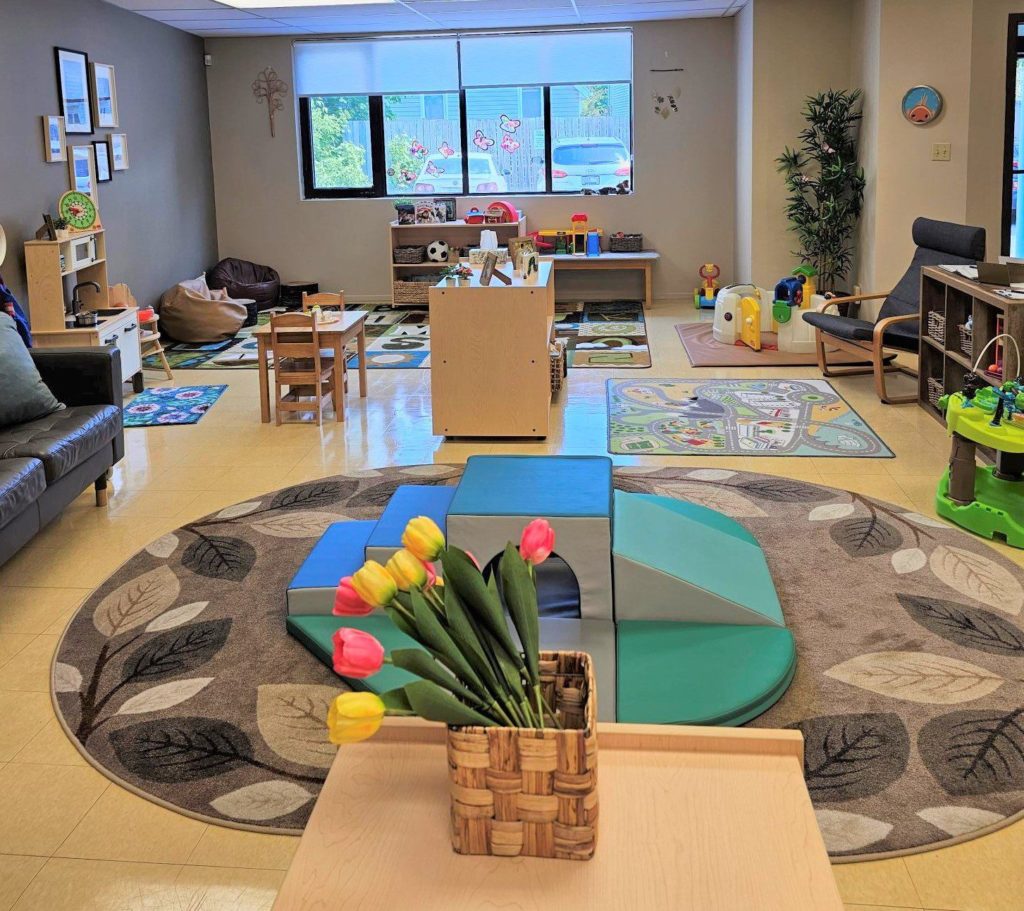 Parents and providers can join in the fun with the children, share ideas and experiences with others attending, and also consult with our friendly, experienced and knowledgeable staff who facilitate the play sessions.
No registration required – doors close when maximum capacity is reached.
Hours of Operation:
Drop-In Playgroup (birth to 5 years)
Monday to Friday Mornings (year round)
9:15 a.m. to 11:15 a.m.
NEW!! Infant Drop-In Playgroup
Tuesday Afternoons and Thursday Afternoons
1:30 p.m. to 3:00 p.m.
NEW!! 3-4 years Preschool Drop-In Playgroup
Wednesday Afternoons
1:30 p.m. to 3:00 p.m.
Capacity:
Maximum of 25 children
Parking:
3 hour parking on side streets near the Children's Village.
1 hour parking on Churchill Ave. N.
Limited parking spaces available behind building.
Stroller parking area at back of building.
Playgroup entrance off back parking lot.
The Children's Village of Ottawa-Carleton Resource Centre is wheelchair accessible through back entrance of building.